Share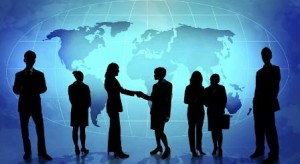 Rosario is the center of a vibrant local agricultural economy. As such, it is one of the key cities in South America's MERCOSUR common market (Argentina, Brazil, Paraguay, and Uruguay).
Rosario is not only in the crossroad of intra-MERCOSUR land freight transportation (Brazil > Argentina > Chile), but also the hub for grain moving from the farms to the silos, plants or ports.  Rosario is also an ever-growing industrial center, with companies predominantly active in the following sectors: food processing (beef treatment, oil mills), textile, automotive, agricultural machinery, petrochemical, iron and steel, and machine tools.
Main Trade Events:
Encuentro Argentino de Transporte Fluvial
Frequency: Annual (April)
Location: Rosario Stock Exchange
http://www.transportefluvial.com/main.htm
Argentine River Transportation Meeting
Encuentro Regional de Telecomunicaciones
Frequency: Annual (May)
Location: Patio de la Madera Convention Center
http://www.encuentrosregionales.com/
Regional Telecommunications Meeting
FIAR
Frequency: Every two years (May)
Location: Metropolitano Convention Center
http://www.fiar.com.ar/
Food and beverage
FEMAHPLAC Rosario
Frequency: Annual (June)
Location: Metropolitano Convention Center
http://www.femahplac.com.ar/
Machine tools
Expo Planeta Dulce
Frequency: Annual (July)
Location: Metropolitano Convention Center
http://www.expoplanetadulce.com.ar/
Confectionery
Key Partners in Rosario
American Chamber of Commerce in Argentina
The American Chamber of Commerce in the Argentine Republic (AmCham) was founded on December 18, 1918, leading Argentina to become one of the first countries to have an active bi-national organization focused on opening the local market.  With over 760 members, AmCham Argentina works with a methodology based on theme committees, and offers endless benefits to its members.
Mailing Address:
American Chamber of Commerce in Argentina (AmCham)
Viamonte 1133 Piso 8
C1053ABW Buenos Aires
Phone. 5411-4371-4500
Fax. 5411-4371-8400
E-mail: amcham@amchamar.com.ar
Web: www.amchamar.com.ar
Rosario Bi-National Center
The Rosario Bi-National Center (ARICANA) began offering services to the public in July 1992. It is dedicated to promoting international education by providing accurate, unbiased and up-to-date information and professional advice on study opportunities in the U.S.   It provides in-depth information regarding Graduate, Undergraduate and Certificate Programs as well as Financial Aid information and Fulbright scholarships and offers information regarding high school exchange programs as well as Mast, VIF and AMITY Programs. ARICANA also provides services to U.S. universities that wish to visit Argentina or obtain information regarding Argentina.
Mailing Address:
Asociación Rosarina de Intercambio Cultural
Argentino Norteamericano (ARICANA)
Buenos Aires 934
S2000CE Rosario, Santa Fe, Argentina
Phone: 54 -341-421-7664
Fax:Â  54-341-421-9179
E-mail: advising@aricanabnc.com.ar
Web: www.aricanabnc.com.ar