As we mentioned previously, Rosario is very easily explored by foot as most of the areas within the city centre are a short walk from each other.
Walking Tours
Rosario could be divided up in 4 areas and depending on your interest or the weather you could explore a zone in half a day.
Zone 1 – River walk
This is my personal favourite! I invite you to discover Rosario and its river.
You could start the walk near the National Flag Memorial ( make sure to take the time to go up the Memorial and admire the vast sandbanks across the city), then down to the Fluvial Port. There, you can stop for a quick coffee or a bit to eat at one of the cafes alongside the river. Then follow the river, pass the Tourist Information Centre and the beautiful building of the Customs. Then you will reach the lower part of the Spanish Park and its brand new promenade, complete with the design museum, a children's play area and an outdoor skating rink.
Up the steps will be the upper part of the Spanish Park, with another nice selection of cafes and restaurants (most of the them with terrace overlooking the river), the perfect spot for lunch, for an afternoon drink or a refreshing ice cream.
Our walk will finish at the former grain silos ( Silos Davis) transformed into the City Modern Art Museum. It is worth mentioning these 2 nice establishments, Queens River and Davis.
Here are some of the highlights of this walk: (Fluvial Port, Spanish Park, Steps of the Spanish Park and the Modern Art Museum (MACRO))

Zone 2 – City Centre
From Plaza 25 de Mayo through the San Martin and Cordoba pedestrian streets to the boulevard Orono.
Zone 3 – Independence park
Independence Park, the hippodrome, Newels' Old Boys stadium and museums around the park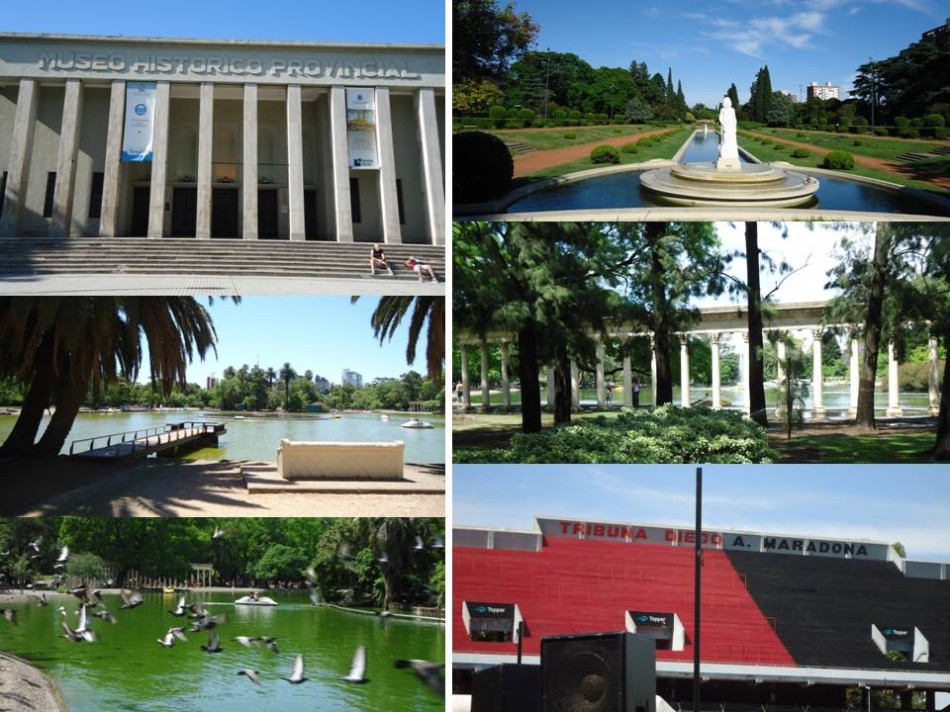 Zone 4 – La Florida Beach
This is probably the only area of Rosario that will need to be reach by public transport or taxi.
From the Central stadium via the swimming pools of the Park Alem to the river front – Rambla de Catalunya