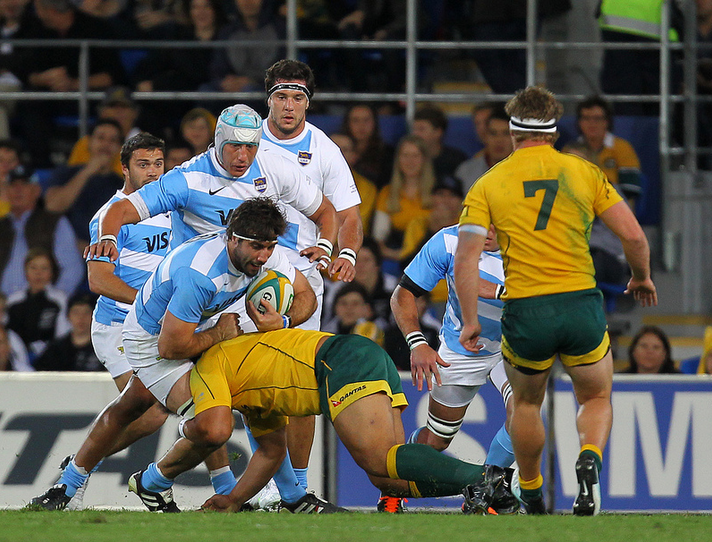 The final game of the Rugby Championship will witness the Pumas and Australia Wallabies in Rosario. The game takes place in Rosario's Gigante Arroyito Stadium on Saturday 6th October 2012.
Game: Â Argentina vs Australia
Date: Saturday 6th Octobre 2012
Time: 8.10pm, local time – (GMT-3)
The Stadium "Estadio Gigante de Arroyito" is located approx 7 km away from the city centre going towards the Florida beach.
How to get to the Stadium:
– Taxi – approx 20 min from city centre
– Bus – from the city center, you'll need to catch either the line 110Â or 153Â (both lines 153 Roja and 153Negra).
What else to do in Rosario?
The weekend of 6th and 7th October is actually a  long weekend as Monday 8th October is a national holiday in Argentina, a commemoration of the Día de la Raza celebrating the diverse heritage of Latin America.
And there will be various special events taking place around this long weekend:
On Wednesay 3rd October at 9pm at the beautiful Teatro El Circulo (Laprida/Mendoza)
Evening visits of the National Flag Memorial Friday and Saturday  from 8pm until 9.30pm – $15 entry fee
On Saturday 6th October at 10.30am, there will another edition of the Rosario Free Tour like every Saturday morning. The free tour will start on the Plaza 25 de Mayo, just behind the National Flag Memorial and will show you the best parts of the city of Rosario for approx. 2 hours.
–Â 1st National Artisanal Ice-cream Festival – 2012
Rosario as the Argentine capital of ice-cream will be celebrating its favourite local specialities: Artisanal Ice-cream.
During this 2 day festival, taking place in the park in front of the National Flag Memorial, you will be able to sample many varieties of ice-cream (and of course the dozens of variations of Dulce de Leche!) .
It will run Saturday and Sunday from 3pm until 10pm and will close on Sunday night with a firework.
– South American Salsa Championship 2012
Taking place on the esplanade of the National Flag Memorial from 7pm on Sunday 7th October, a dozen of Argentines dancers will compete to represent Argentina at the South American Salsa Championship.
Do not hesitate to get in touch if you want more information about any of these activities or other activities in and around Rosario.