Local Artist Carolina Gallo Gets Worldwide Attention with "Amy Khalo" Design
Carolina Gallo, a Rosario graphic and digital designer is gaining international attention with one of her designs.
Back in March 2011, she was commissioned by her then employer, the radio station, Rock&Pop Net Rosario, to create an ad for a newspaper to celebrate the 25 years of the station.
She cleverly portrayed Amy Winehouse, at the time still alive, in the style of Frida Khalo's most famous painting – Self-Portrait with Thorn Necklace and Hummingbird. The photoshoped portrait is quite touching and I certainly see some similarities with the 2 artists.
At the time, it got some attention as it appeared in the newspaper and was republished on some blogs around the world.
And then, on Sunday 29th July, The Huffington Post picked it up and from there it just went viral.
In the last 48h, it has been picked up by hundreds of websites and blogs around the world, including ElMundo.es
Some just love it and some don't but for sure everyone is talking about it.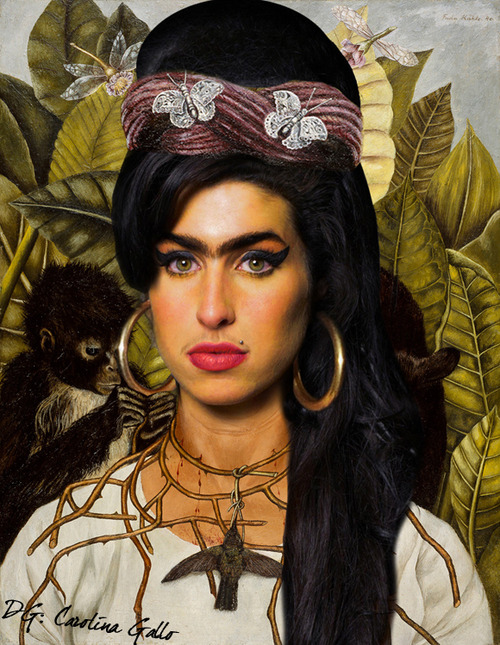 Carolina is a very talented digital artist who describes herself as passionate about music and arts.
You can certainly see it here.
Here is Carolina Gallo's site (https://www.behance.net/carolinagallo) – if want more information about her and see more of her designs.