Let's Study Spanish in Rosario!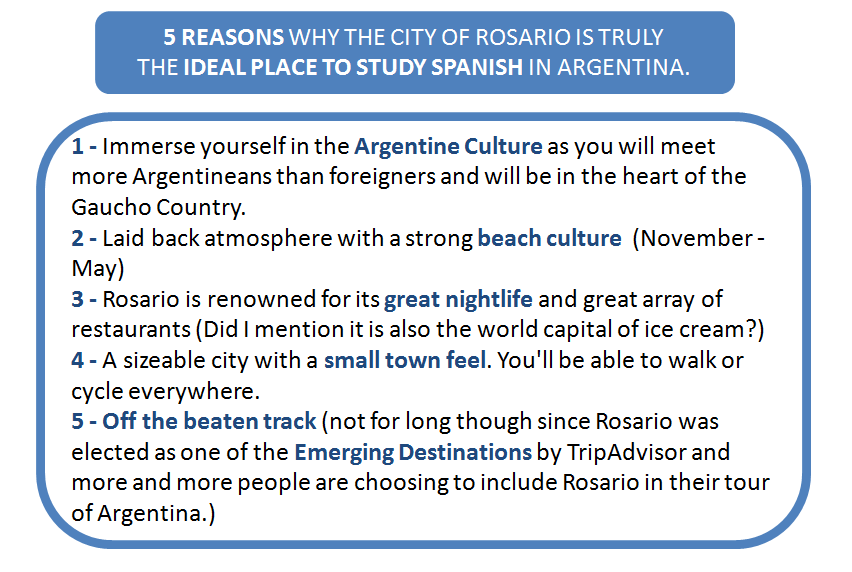 Make learning Spanish fun!
Learning Spanish in Rosario allows students to fully immerse themselves in the Argentine culture, and for many, choosing Rosario is the perfect place to take a break in their busy travelling schedule and take some Spanish immersion lessons.
The School in Rosario is located in the trendy part of town, within a walking distance of many bars and restaurants.
Every month, you will be able to choose from a wide range of activities from tango classes to cycling tours and language exchange evenings with Argentines.
Course Prices: